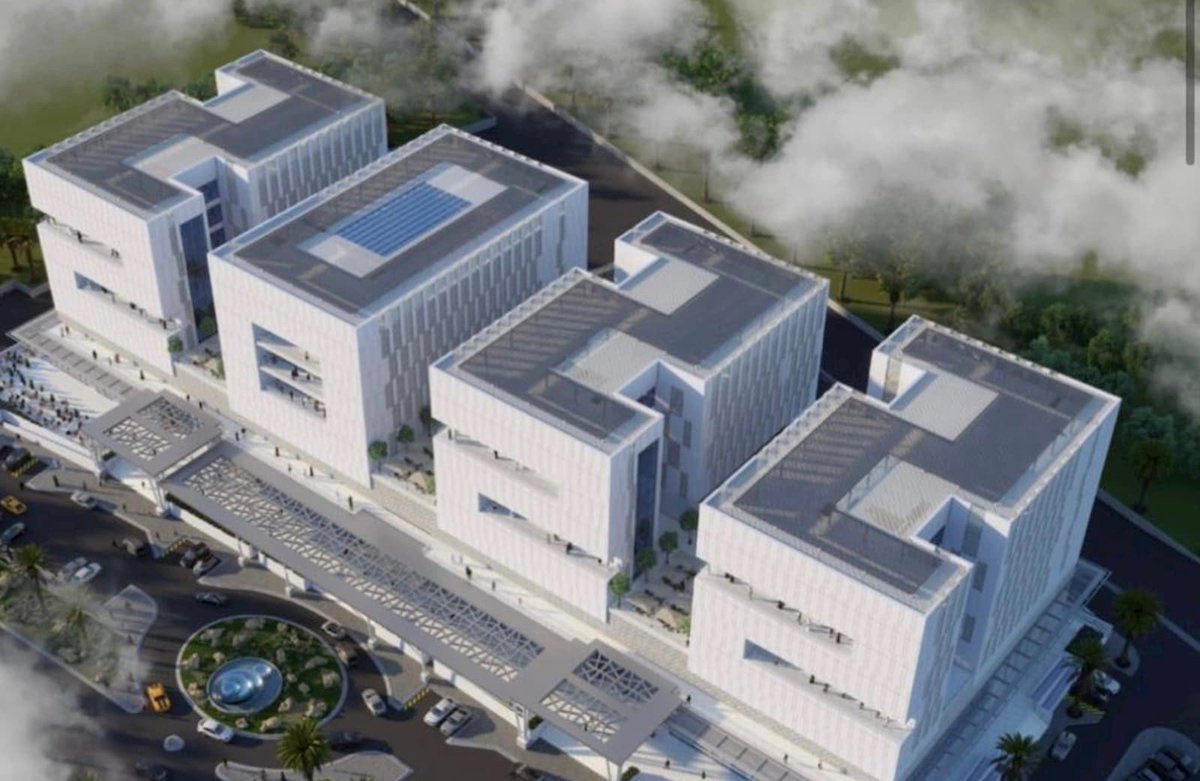 Right from the very first time it was announced that Qatar will be hosting the 2022 FIFA World Cup later this year, the country has been working so hard to make t a memorable one. They have made a ciuooe of changes and additions compared to the previous World Cup editions, giving fans and players high hopes about this current one. Aside from doing enough to provide dome of the best stadiums in the world with outstanding and highly laudable world-class facilities, Qatar and it's people have been working to ensure that the players and fans who travel to the country for the purpose of partaking in the World Cup all have a memorable time together.
In a bid to mark the forthcoming World Cup tournament, the host country has unveiled a building that is 2022-shaped and fans love to see it. Built at Doha Sports City opposite the Khalifa International Stadium, which will host games during this year's World Cup, the Iconic 2022 building is described by its developer as being the first building in the world to resemble a year.
The iconic 2022 building was designed by Ibrahim M Jaidah and was created for developer Nasser bin Hamad Al Thani by Jaidah, who is the chief architect of Arab Engineering Bureau and was also responsible for the gahfiya cap-shaped Al Thumama Stadium in Doha.
The building is formed from four blocks, each with a stone facade arranged around windows to appear like a number two or zero. The number-adorned blocks are connected by a two-storey podium.
A supermarket, cafe and restaurants are located on the ground floor of the podium, while a sports centre and health clubs sit on the level above. Offices for several sporting bodies occupy the towers.